ID:I Galleri presenterar
ÅSA FRANCK
Hårda tider
Roger Risberg ut och in
13.9 – 29.9
Vernissage fredag 13 september 17 – 20
Öppet ons–fre 12–18
lör–sön 12–16
Välkomna!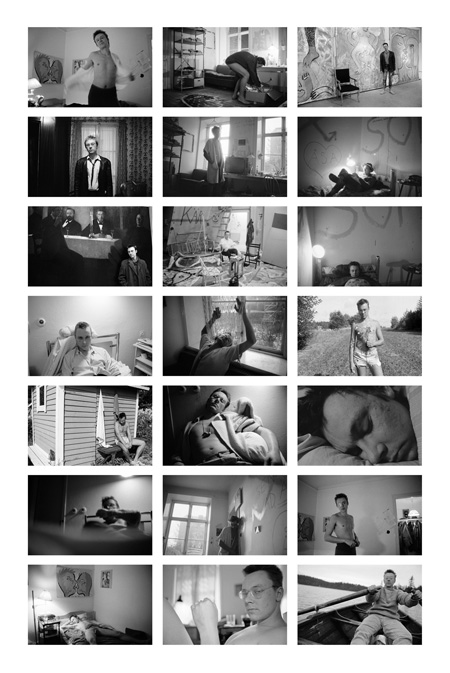 Hårda tider ©Åsa Franck 2013
Hösten 1983 möter Åsa Franck Roger Risberg, han var konstnär, han tecknade jämt eller målade eller sprayade, hon var fotograf, hon fotograferade jämt. Men Roger kunde också bli väldigt sjuk, det var hårda tider.Now, after nearly 30 years, Åsa Franck looks back at her work documenting the artist Roger Risberg and presents a series of photographs about artist and muse, life and work. While the collection of images presented at ID:I galleri is a preview of a work in progress, they offer a satisfying glimpse of how the intimate observations of a photographer can reveal a portrait of a person from the inside out.
As a documentary photographer, there is no distinction between life and work for Franck. Photography has given her the freedom to explore reality and capture images in an honest and non-hierarchic style which has defined her practice through the years. From behind the camera lens, Franck has focused her attention on a diverse range of themes that reflect her interests and experiences of the world, whether it relates to the physical action of boxing, political commentary or the quite of moments one's daily routines.