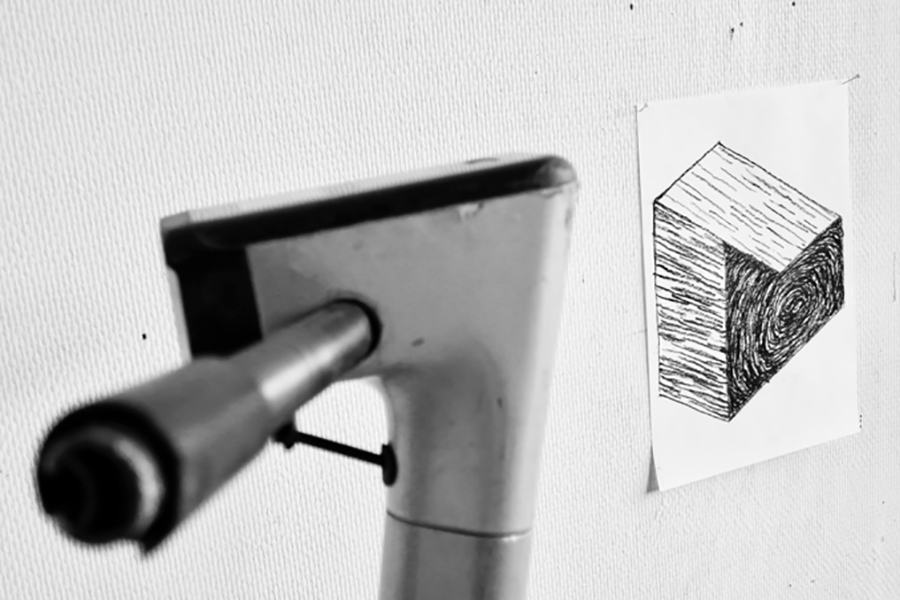 Vernissage
fredagen den 15 september kl. 17-20

Utställningen pågår t.o.m. den 1 oktober

"Ett föremål behandlas som skräp men har ett uttryck i sig
som gör det intressant att undersöka.
Det kan vara ett föremål med avancerad form
och teknik och allmänt använt, men som nu förlorat sin
ursprungliga funktion. Någon utveckling har sprungit ifrån
det och det tycks ropa ut: Hej, vad hände? Vad är jag?

Dess karaktär är också skicket som visar att det har en historia
men det är en icke läsbar berättelse. Men det kanske kan
placeras i en konstnärlig kontext, komma in i ett annat läsbart
sammanhang och där ge associationer och en annan bild av verkligheten."
English

"An object is treated as trash but it has an expression that makes it
interesting to examine. It could be an object advanced in shape and
technique and commonly used, but has now lost its original function.
Some progress has passed it and it seems to shout out: Hey what
happened? Where am I?
Its character is also its condition showing its history but that is an
illegible story. Eventually though it could be placed in an art context,
enter another readable coherence and there originate associations and
another view of reality".

Örjan Wallert, September 2023

HÖSTEN 2023
25.8-10.9 Anna Ridderstad

15.9-1.10 Örjan Wallert

6.10-22.10 Helen Svensson

27.10-12.11 Linda Karlsson

17.11-3.12 Sook Young Huh
  






Andra konstnärsdrivna gallerier på östra Södermalm:
Studio 44
Candyland
Tegen 2
hangmenProjects
ID:I galleri, Tjärhovsgatan 19, 116 28 Stockholm.
www.idigalleri.org