ID:I Galleri presenterar
Linda Karlsson
1.2 – 17.2 2013
Vernissage fredag 1 februari 17 – 20
Öppet ons–fre 12–18
lör–sön 12–16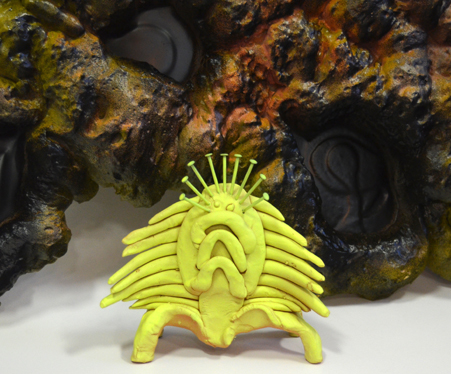 © Linda Karlsson 2013
. B I R D . A N D . F U R . I N . S P A C E .
det håriga skeppet andas.
samtidigt som fågeln häckar och gyttjan gråter.
varelserna blickar letandes.
någon undrar.
det oändliga skakar.
ännu kan man se sig själv, men dimman tätnar.
det är något.
något.
the hairy ship breathes.
while the bird nests and the mud is crying.
creatures glance searching.
someone wonders.
the infinite shakes.
still one can see oneself, but the fog thickens.
it's something.
something.