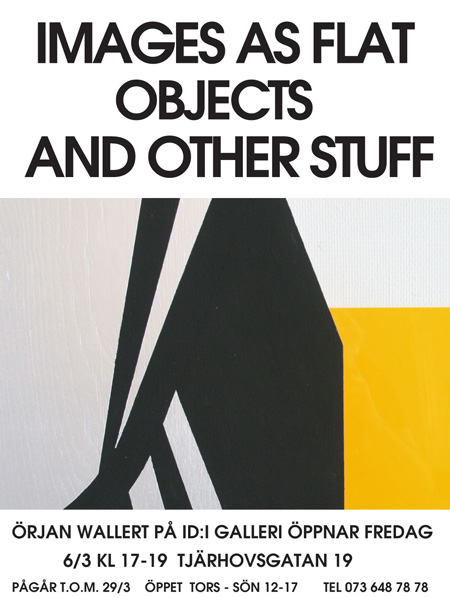 IMAGES AS OBJECTS AND OTHER STUFF
I mitt arbete med bildens förhållande till tredimensionella strukturer och rum har mina målningar blivit alltmer föremålsliga, grejen är dock att de fortfarande är platta. Målningarna kombinerar eller visar jag tillsammans med utvalda s.k. verkliga föremål frigjorda från sina ursprungliga sammanhang. En video står för den totala illusionen.
In my work with the image relative to three-dimensional structures and space my paintings have become increasingly object-like, the point however is they are still flat. I combine or show the paintings together with selected so-called real objects released from their original context.  A video represents the total illusion.
Örjan Wallert 2015
OBS! Utställningen är även öppen efter överenskommelse!
Välkomna!